Aluminum fuel line tubing widely used in many industries like fire extinguisher hose, engine oil, Gear fluid, water line, and heater hose. The automotive industry developing, aluminum fuel line largely used in automotive retail and maintenance area.
As consumers or you are retail and wholesale in your market, how to choose aluminum fuel line tubing? is there any index for the guide directory? the answer sure is YES
1.Aluminum Alloy Grade
Here display a sheet about aluminum alloy grade composition for reference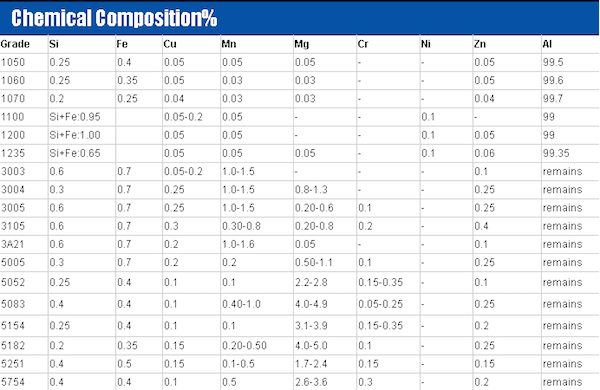 As chemical composition % Aluminum alloy grade from 1xxx to 5xxx or more 7xxx
which alloy grade is best for the aluminum fuel line?
Sure, 1070 and 1060 alloy grade which aluminum purity more than 99.6%
2.Aluminum Temper
aluminum temper is very important in aluminum mechanical properties, Aluminum fuel line tubing must be soft and flexible characteristics, that must request aluminum tubing is annealing and final nature temper "O" or " H112″
By hand, you can find aluminum fuel line tubing is easy to bend and curve, especially in your gas stove installation and gas pilot assembly
3.Aluminum tubing hardness
what about the hardness of 1070-o temper aluminum fuel line tubing? many people think hardness is very small or nearly negligible, actually after testing as standard ASTM-E1251-07, hardness (HV0.1) between 30-38.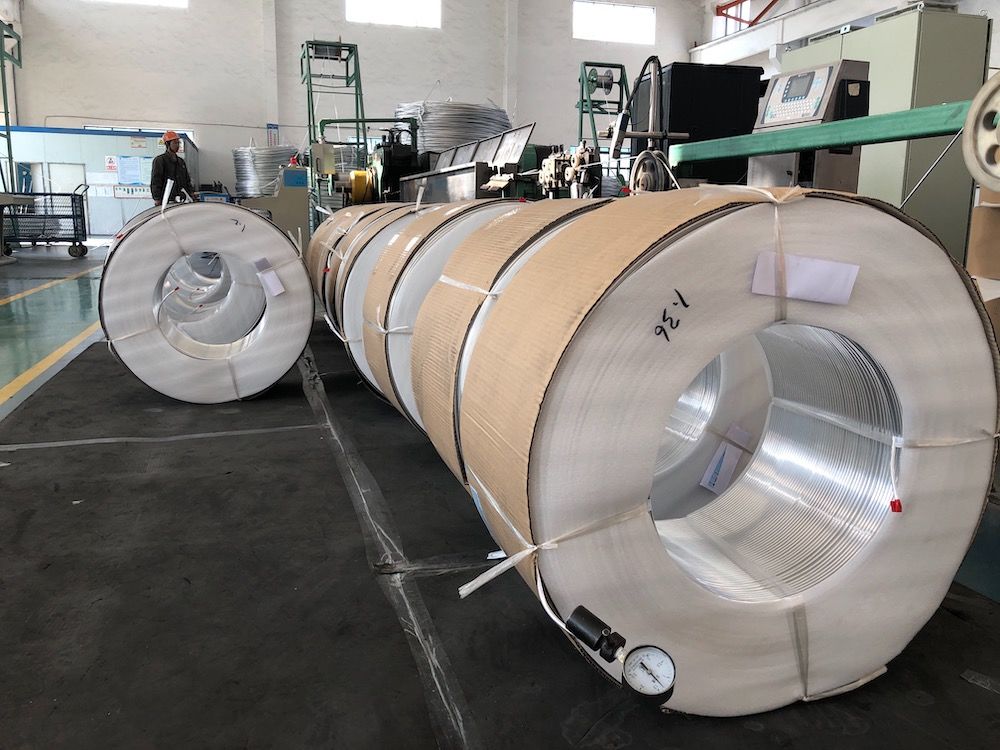 4.Aluminum fuel line pressure
Here pressure we are talking about is working pressure and bursting pressure. what about aluminum fuel pressure in working? 35 PSI is normal working pressure in automotive pipe fuel line 3/8″ e.g
Bursting pressure can reach 250 PSI, you can judge your product's working environment and see if pressure is enough for your products, especially gas stove burner and gas pilot radiator.
5.Mechanical properties
Aluminum fuel line tubing has two important mechanical properties index: Tensile strength and Elongation. what does mean of tensile strength?
corrosion media explains it is the ability of a material to withstand a pulling (tensile) force. that decide aluminum fuel tubing must have good sustainability and flexibility.
what does mean of Elongation?
Definition of elongation: the action or process of lengthening on aluminum fuel line tubing.
The above two parameters decide aluminum fuel line tubing mechanical properties in tube flaring and threading.